Now Showing:

Direction: Navigating Self and Cinema

FEBRUARY 2020, Individual
A brochure for
a pseudo-event
of Singapore
International
Film Festival
Design for Print, Production, Brochure Design

Printed on 150gsm Daler Rowney Canford
Custom Fold

Open Size 280mm × 375mm
Closed Size 112mm × 163mm
Colour 2C × 2C




Direction
is a pseudo-event of Singapore International Film Festival for a Design for Print module. With a set text, we had to come up with a fitting concept and brochure for event-attendees.
From the common theme of self-discovery and finding a place in world in all of the showing film events, I wanted to have a play on words that had a double meaning. Direction refers to both filming direction, and the theme of navigating self in the curated films.
DESIGN
The entire brochure and folding embodies the need to 'fit in', creating an almost-awkward shape. The end of the brochure that juts out is slotted in to the other end of a straight fold, representing the films that challenge the norm of what self-identity should be according to society's standards. The pattern of the arrows across the brochure supports the concept as well.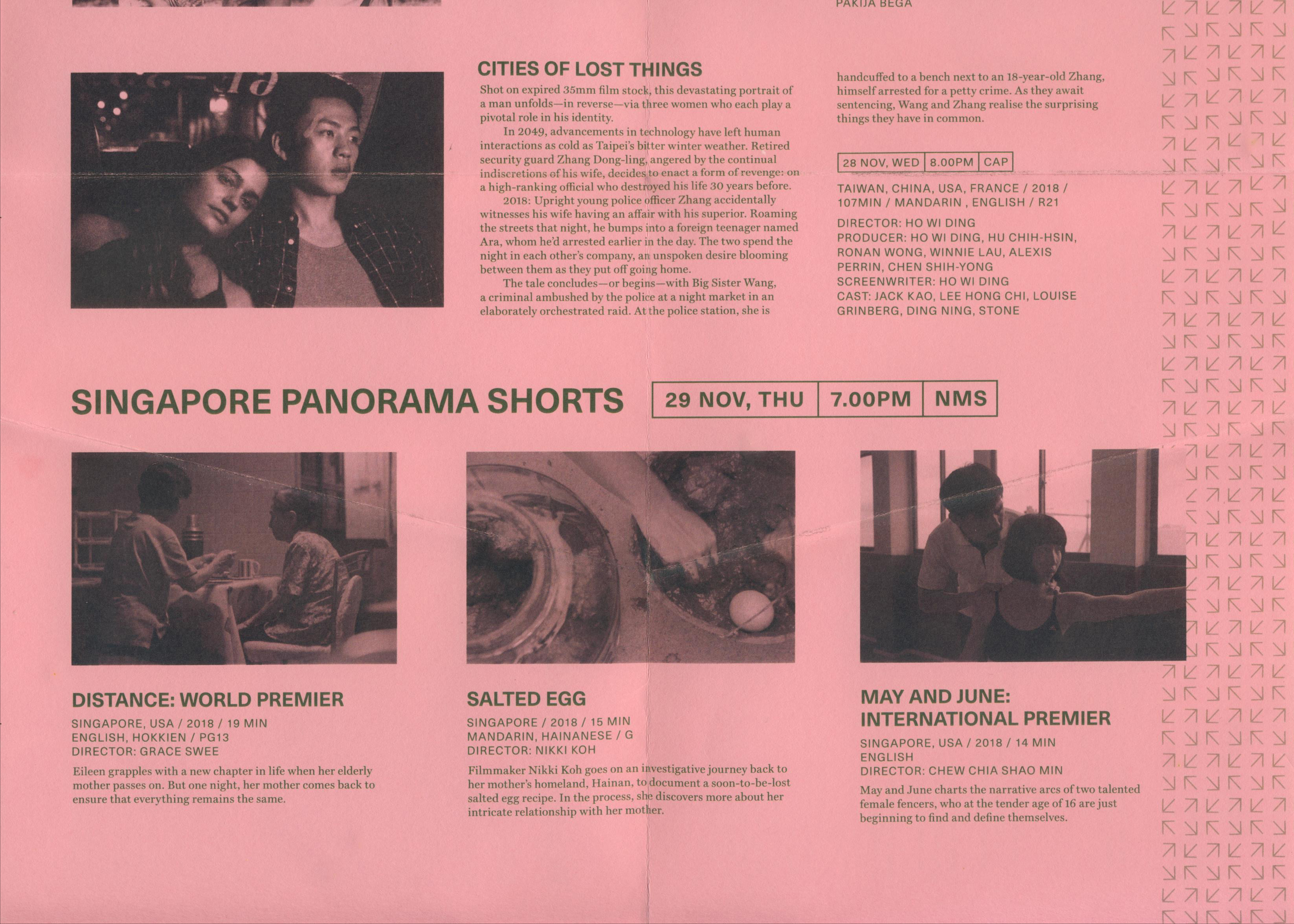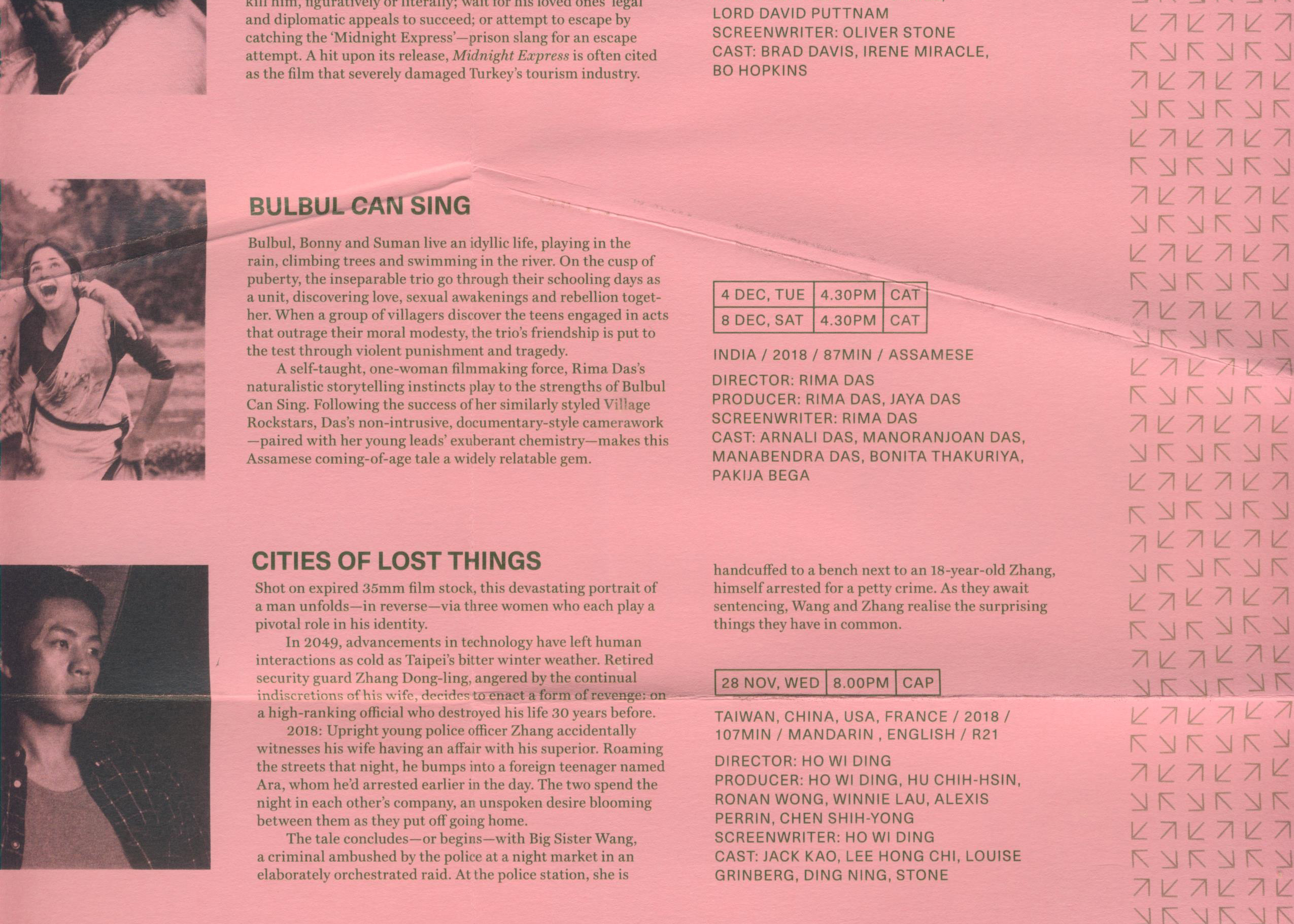 DEVELOPMENT
We were challenged to make a custom fold that fit our individual concepts. This needed some development in finding the right size, and making sure the layout of
the content aligned with the creases and folds. I created 3 mockups of different sizes, layouts, and paper quality, each one needing improvements prior to the final piece you see above.